I've been quite absent. Sorry.
I write for a living so writing on the side often gets kicked to the curb. But now there is too much to say and I feel the need to pick myself up, dust myself off and try, try again.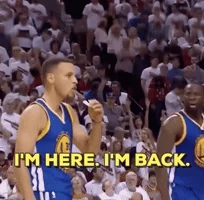 So, where do we begin? First of all, Trump. Do we really have to go there? Unfortunately, we do.
The level of uncivil discourse has reached an all-time high and it is beyond disconcerting. When the 'leader of the free world' refuses to condemn rascists or white supremacists, when he calls the press the 'enemy of the people', when his administration tries to legitimize his actions, when he is so out of touch that he says you need ID to buy groceries, yeah – we gotta discuss the Drumpf.
I'm all done with #MAGA. It actually stands for Make America Guilty Again. Guilty of treason, obstruction, idiocracy, ignorance.
I think the Democrats need to adopt this:
This is my logo. We need to make America smart about how we act, what we say, optics and most importantly how we approach issues and the future.
I chose MASA because corn is such a staple product in this country. Farmers are being hurt by the #tariffwars. Corn is more native to this land than Trump. Corn is used in everything. (My corn is non-GMO by the way. No thanks, Monsanto or whatever you are trying to rebrand yourself these days.)
Who is ready to join me? Who will join in my crusade? Who will be strong and stand with me?*
*Points to whoever knows where this comes from. 😉